Tint U
Products & Services
More than just window tinting
At Tint U, you'll find more than just the highest quality window tinting in Northern Ireland. 
Make your car stand out from the crowd with our 4D domed plates, custom designed graphics and more.
Just like our window tinting, our plates and graphics can be designed to suit your needs. 
If you've got something in mind that you'd like us to create for your car, contact us and let us know.
With close to two decades of window tinting experience, we are Northern Ireland's trusted provider of automotive window tints. 
You can expect the highest quality and a choice of more than ____ shades of tint to suit your needs. 
Our window films provide a host of benefits to keep you, your passengers and your belongings safe and secure at all times.
Contact us today or book now.
There are strict laws governing what we can and can't do to your vehicle while keeping it road legal. Find out what the law says here.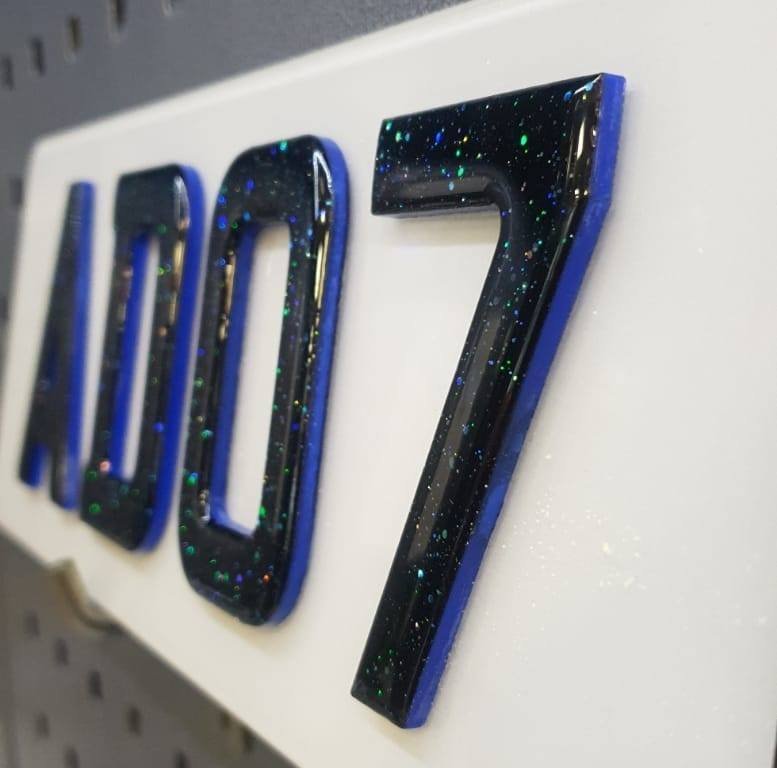 We supply both road legal and show plates to order, and can create and fit them while your vehicle is being tinted if required.
Whether you have an upcoming MOT test, car show or just want to freshen up the look of your car, we can make the plates you need.
Choose from standard flat plates, or go for our newest 4D designs, maybe even with a touch of colour. These are custom designed.
Contact us today to discuss your needs.
There are laws governing how you need to display your vehicles registration number. Find out what the law says here.
We use the latest design software and hardware including vinyl cutting, CNC routing and laser cutting and engraving.
We stock a range of _____ different colours of vinyl designed specifically for the motor industry, so if you have an idea of a graphic you'd like on your vehicle, we have the materials and expertise to make it a reality.
If you have a custom design you'd like to discuss, please contact us today – Tint U can make it happen.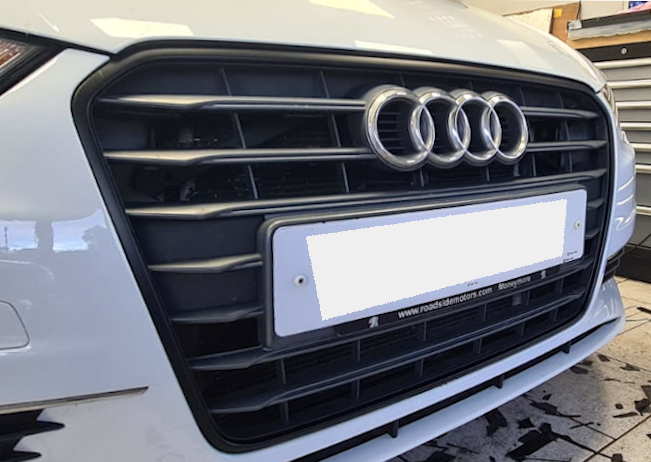 Due to an industry wide overuse of chrome trim, our most common application of vinyl is for de-chroming…
Give your vehicle the premium look by covering up all your unwanted chrome trim with the sporty black you find on high spec models. We can dechrome any make or model. 
Get the Black Edition look without the Black Edition price – Simply get in touch and we'll be happy to help.
For all products, you will get full after care instructions to ensure you get the most out of your new styling.
This is especially important for window tints, where we recommend that you keep your windows up for a minimum of 48 hours after we fit your new tints to allow the film time to dry.
We only use the highest quality window films on your vehicle, so we're confident that you won't need to ask, but…
In the unlikely even that you are not 100% satisfied with our work, please get in touch. All of our work is guaranteed to give you total peace of mind.