GET RID OF UNWANTED CHROME TRIM​
Love it or hate it, more and more vehicles are coming out of the factory with chrome trim around the windows, doors, mirrors and grille… on the base models at least. If you're like most people, it's a trend you could do without.
Give your vehicle the premium look by covering up all the nasty chrome trim with a clean, sporty black that you find on most high spec models. While we're happy to dechrome any make or model, by far the most common is Audi. If you want to get the "Black Edition" look without the Black Edition price, simply get in touch and we'll be happy to help.
If you're in the motor trade, get the edge on your competitors by de-chroming your stock before they hit the showroom – our trade partners say their customers love it.
Before
After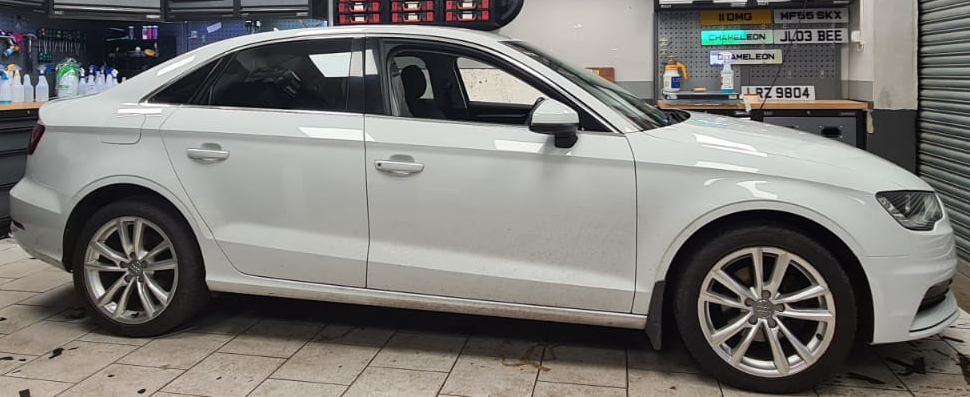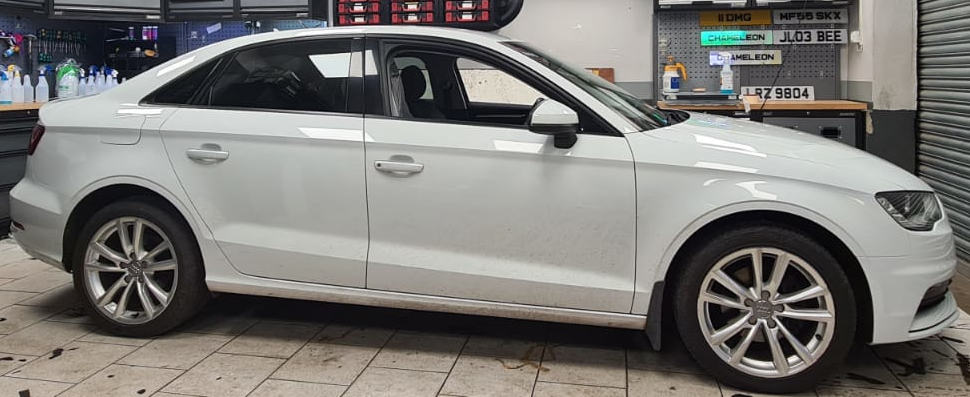 De-Chroming - the simplest way to get the premium look for less
At Tint U, we cut and fit our own range of de-chroming kits in house. This means we can offer you a fully customised service while keep the costs down… so you get the premium look, without the premium.
We only use the highest quality 3M wrapping vinyls for our de-chroming service – if there is a colour or finish you would like please let us know and we can see if there is something in the range to suit your needs.
Our de-chroming service is carried out by trained staff at our Cookstown premises and can normally be completed in a few hours.
Before
After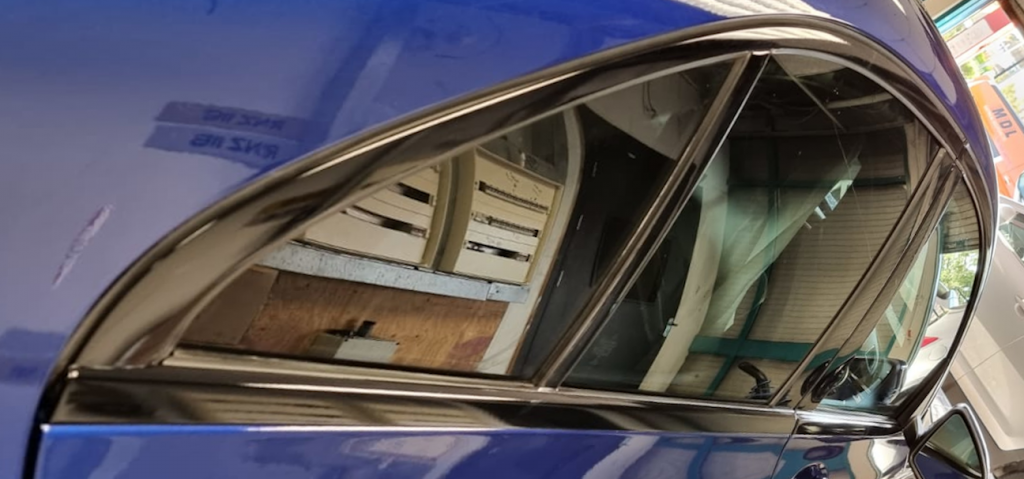 De-Chrome for guaranteed style
Get ultimate peace of mind with our fully guaranteed service. 
We select our wrapping vinyl based on their durability, meaning they should last as long as your vehicle does.
In case they don't, all work is fully covered by our replacement guarantee.
Before
After