A lot has changed since we started back in the early 2000's. Over the years we've worked out of three different locations throughout Mid Ulster and worked on thousands of cars of all shapes and sizes.
Now based in Cookstown, the one thing that has remained constant is our commitment to you. That's why around 50% of our business comes from return customers.
Book in today and see why our customers repeatedly make Tint U their number one choice for window tinting in Northern Ireland.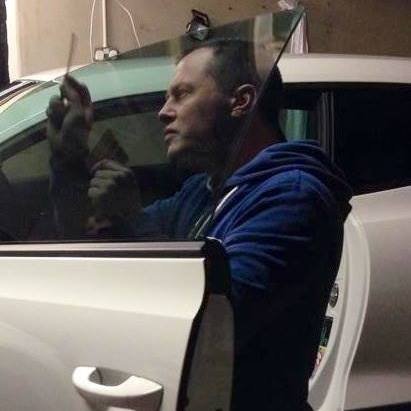 When you book your tints with Tint U, your car will be worked on in our premises in Cookstown, Co Tyrone. The workshop is fitted with a range of products designed to minimise dust particles in the air for a clean, professional installation on your vehicle.
Our offices are also where our design and creation suite is located should you require any graphics or number plates.
While we sometimes carry our work at some of our larger trade customers' premises, we prefer to do work in our own dust controlled environment to ensure the highest quality of our work.
Tint U works with some of the largest car dealers in Northern Ireland as a trusted partner to help them boost everything from sales revenue to customer satisfaction. A professionally fitted window tinting installation benefits everyone – from sales team to customer.
We work on everything – new and used, budget and luxury – and have experience with most makes and models.
If you have a new trade enquiry, contact us and we'll be more than happy to discuss your businesses needs.
We're proud of the work we do at Tint U – so proud that we offer a 12 month limited guarantee on all work. In the unlikely event that you have any problems with your tints that weren't your fault, simply get in touch and we'll be happy to offer a replacement. That's why we're the most trusted car window tinting service in Northern Ireland.
We are required by law to inform you that we cannot install tints on windscreens and nothing darker than 70% on front side windows if a vehicle is intended to be used on the road. You can see the full window tinting regulations on the NI Direct website, or call us for more information.